Embedded in the Mobile Space
---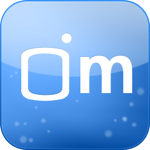 I haven't posted many blog entries or reviews here lately because I had been embedded in the mobile space. What does that mean? While not replacing desktop computing any time soon, the mobile platform (and for me that means iOS) has matured to the point now where I can be productive on it and create and process content on it and post it directly to the net. For example, shooting photography and video right on the iPhone, editing the media on it, and posting it on the net all without ever touching my desktop workstation computer.
To facilitate this, especially the latter process of sharing it on the net, I have been using Mobli. While there are many reasons for this, some of the key features include the ability to share both photos and video without some of the constraints found on other platforms/apps. Like the ability to comment on other media posted using a photo or video in addition to text. Being able to "show" media to someone else who is following you (watching your channel), being able to repost media (similar to a retweet on Twitter), and more.
I've created a channel on Mobli dedicated to photography. It covers all photography, but I try to lean more towards mobile photography (such as iPhone photography) because if you are using Mobli, then most likely you already have a smart  phone (i.e. iPhone or an Android) capable of photography. Be sure to watch the 'Photo Focus' channel for reviews, tips, and news relating to photography no matter where you place yourself as a photographer (beginner or advance).
Mobli has now added the long awaited feature of embedding media. Yes, this is partially where the title of this post derives from. It means I can now take media that I had posted and will be posting to Mobli and also share it out here as well.
I will be reposting some of my reviews which I had previous posted to Mobli here now. Though to stay on the cutting edge, you will still want to follow the 'Photo Focus' channel on Mobli.